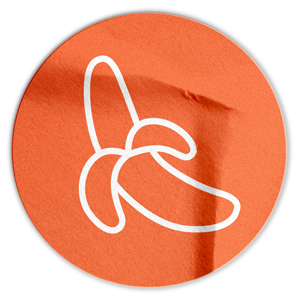 PRODUCE
We carry only certified organic or organically grown local produce.
MEAT
All of the local products we carry are grass-fed or free range.
DAIRY
We have a wide array of dairy products, ranging from raw cheese, kefir, local eggs, cream cheese, yogurt, and milk.
WELLNESS
We're your one-stop natural health shop for essential oils, hygiene products, and supplements.
Co-Op Deals
Co-Op Deals make healthy, clean food available to everyone. You can find many of these products on our shelves. Browse the latest Co-Op Deals!
Co-op Hours
Monday 9am – 8pm
Tuesday 9am – 8pm
Wednesday 9am – 8pm
Thursday 9am – 8pm
Friday 9am – 8pm
Saturday 9am – 8pm
Sunday 10am – 6pm
New Items
We are always adding new items to our shelves. Check back often to see what's new, and contact us if there's a specific item you'd like to see us carry.
Giving Back
Community is at the heart of what makes our Co-op thrive, so it's important to us that we give back any chance that we can.
Every quarter, Breadroot chooses a non-profit charity to donate to, using funds collected for our Register Round Up. To contribute, just mention to the cashier that you would like to donate an amount of your choosing to our Register Round Up.
This quarter, we are collecting donations for Rapid City Area Schools to help pay for unpaid student lunch accounts. A paid lunch account is needed for students to graduate, and many are unable to find the funds to do so.
If you have a non-profit that you would like featured for our Register Round Up, please contact us.
We currently have 3 bins set up at the front of the store, accepting donations for WAVI (Working Against Violence, Inc), Feeding South Dakota, and Fork Real Cafe. Non-perishable food contributions are welcome in all 3 bins, but WAVI has an additional need for basic toiletries. Donations are very much appreciated. Just drop them in the bins when you visit the Co-op.
Google Reviews
David Wilcox
August 15, 2022.
Lots of variety. Some things are quite pricey.
Dave Harter
August 8, 2022.
We like health food, prices are so high, we were putting stuff back. staff is nice.
Cindy Cole
August 7, 2022.
Jason Costello
August 7, 2022.
What an amazing place. The soup hit the spot.
Christopher Smith
August 6, 2022.
I've been coming here for months and the ladies at the cash registers always make me feel welcome, and Breadroot has mostly all the health food items that I need.
Great produce here.
Great selection of natural and organic foods
Dr. Sheila Schielke
July 4, 2022.
Mike Peterson
June 22, 2022.
Great place for bulk foods
Our Suppliers
We source awesome products from many local producers, as well as national brands committed to ethical practices and sustainability.
Local Suppliers:
---
Hours
Monday – Saturday
9am – 8pm
Sunday
10am – 6pm
Address
100 East Blvd N
Rapid City, SD, 57701
Contact
605.348.3331
manager@breadroot.com
Subscribe to our newsletter