All are welcome to shop! No membership required.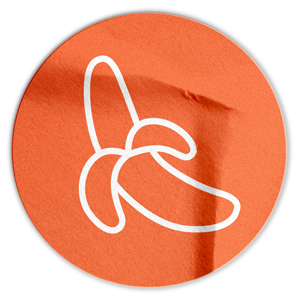 PRODUCE
We carry only certified organic or organically grown local produce.
MEAT
All of the local products we carry are grass-fed or free range.
DAIRY
We have a wide array of dairy products, ranging from raw cheese, kefir, local eggs, cream cheese, yogurt, and milk.
WELLNESS
We're your one-stop natural health shop for essential oils, hygiene products, and supplements.
Co-Op Deals
Co-Op Deals make healthy, clean food available to everyone. You can find many of these products on our shelves. Browse the latest Co-Op Deals!
Co-op Hours
Monday 9am – 8pm
Tuesday 9am – 8pm
Wednesday 9am – 8pm
Thursday 9am – 8pm
Friday 9am – 8pm
Saturday 9am – 8pm
Sunday 10am – 6pm
New Items
We are always adding new items to our shelves. Check back often to see what's new, and contact us if there's a specific item you'd like to see us carry.
Giving Back
Community is at the heart of what makes our Co-op thrive, so it's important to us that we give back any chance that we can.

Every quarter, Breadroot chooses a non-profit charity to donate to, using funds collected for our Register Round Up. To contribute, just mention to the cashier that you would like to donate an amount of your choosing to our Register Round Up.
This quarter, we are collecting donations to help kids in the Rapid City Area Schools for Negative Lunch Balances.

For some students, the food they receive at school is the only meal they eat for the day. Since free school lunches for all students are no longer being covered by federal money, some families cannot pay for lunch fees, leaving students with negative balances. Which prohibits some kids from graduating.
]
If you have a non-profit that you would like featured for our Register Round Up, please contact us.

We currently have 3 bins set up at the front of the store, accepting donations for WAVI (Working Against Violence, Inc), Feeding South Dakota, and Fork Real Cafe. Non-perishable food contributions are welcome in all 3 bins, but WAVI has an additional need for basic toiletries. Donations are very much appreciated. Just drop them in the bins when you visit the Co-op.
Google Reviews
Daniel Bakke
February 5, 2023.
This co-op may be small but is jam packed with variety, and the best thing about this co-op is you don't have to feel guilty eating anything in here. Staff is always very helpful. This is a store you could easily spend an hour without noticing the time pass by, believe me my wife has done it. It's worth becoming a member here, they offer great member benefits with profit sharing. They are a vital link in this community.
Not Actually Myname
February 4, 2023.
I've been giving my business to Breadroot since they were located on Main St but only now am I noticing how poorly the place is run. They are incredibly sloppy and they honestly don't know the first thing about anything that comes out of their mouths.
Anon Nomys
January 25, 2023.
Prices are crazy high! terrible selection and the customer service was very poor, I will never go there again. You are better off at the big box stores unfortunately, management needs to be changed and needs to get it together. absolutely ridiculous
Alina Tirado
January 19, 2023.
Best place in rapid city for fresh veggies and bulk spices! Also, if you're food sensitive like me and my partner than this place is perfect!
Kyle Schmidt
January 9, 2023.
Great selection and can have some great deals if you look close. Some things are more expensive but you get what you pay for. Store has always been clean and well staffed when I've been there.
Richard Towne
December 29, 2022.
Wonderful store, great food ,great staff and three checkouts were running !
Chris Johnson
December 18, 2022.
Many good products. Friendly staff. Expensive.
Jason Kaw
December 6, 2022.
Great natural food place
Our Suppliers
We source awesome products from many local producers, as well as national brands committed to ethical practices and sustainability.
Local Suppliers:
---
Hours
Monday – Saturday
9am – 8pm
Sunday
10am – 6pm
Address
100 East Blvd N
Rapid City, SD, 57701
Contact
605.348.3331
manager@breadroot.com
Subscribe to our newsletter